Top Rated Local® is pleased to announce that Cut Zone is an award winner in 2019.
If you are looking for a men's salon that will get you looking and feeling your best, look no further than this award-winning company!
Cut Zone has received many overwhelmingly positive reviews across multiple verified sites with an average rating of 5.00 stars, earning them an impressive Rating Score™ of 94.00 and a 2019 Top Rated Local award in the state of Nebraska!
Here's just one of their many five-star reviews: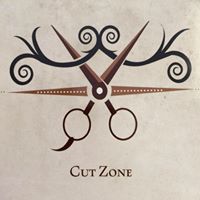 "We love Cut Zone. They give consistently good haircuts to my boys and me. We've had a hard time finding a place that can handle our spectrum — from fairly wavy to super straight hair, but Renee is great!" – D.S.
It is because of excellent reviews like this that Cut Zone is now able to call themselves a Top Rated Local award winner!
Not Your Average Haircut
We were excited to learn all about Cut Zone and how they have gotten where they are today, so we sat down with Stylist, Renee Jameson.
Cut Zone all began when Renee had a shoulder injury back in 2014 and found her limited mobility affecting her ability to cut and style women's hair, so she decided, with her almost 30 years of experience in cutting men's hair, to start her own business — a men's salon! Cut Zone only accepts walk-in appointments and offers their royal treatment at a fraction of the cost you might find elsewhere.
Building Success Thanks to Organic Positive Reviews
There are many businesses out there that are looking to build as impressive a reputation as Cut Zone has managed to. With the fabulous reputation they have earned over the years, we were excited to hear about some of the ways they have marketed and grown their business. Renee told us that they have placed ads in publications that appear in local restaurants. They also utilize Facebook and Google ads. With all the wonderful reviews Cut Zone has, we were surprised to hear that they never ask for reviews! Renee said that clients simply feel compelled to leave a review after a cut.
---
Congratulations to Cut Zone for being a 2019 Top Rated Local award winner, and special thanks to Renee for taking the time to speak with us!