Top Rated Local® is pleased to announce that Advanced Computing is a 2019 award winner for computer IT services in Illinois!
Whether you need computer repair or you're in the market for a custom-built computer, you won't find a better company to work with in Normal than Advanced Computing.
Advanced Computing has received dozens of reviews with a perfect average rating of 5.00 stars, earning them a fantastic Rating Score™ of 96.00 and a 2019 Top Rated Local award for ranking among the top five computer IT services in all of Illinois!
Here's just one of the many five-star reviews that got them there:
"I had a fantastic experience with advanced computing. Having a functioning laptop is imperative for my job, so when I woke up on a Monday morning to my screen not working, it was a big deal. I called everywhere in town and got time ranges from one to three weeks for repair, and prices all over the place. However, at AC, I got my laptop repaired by close to business the same day I brought it in (that Monday). They treated me with the urgency I needed for my computer. On top of the great service, it was great to support a LOCAL business. They will take care of you." – Andy B.
Not Your Average Computer Service Company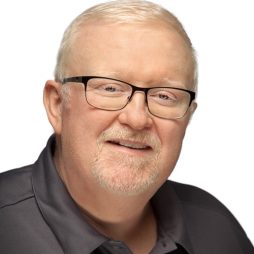 We wanted to learn what makes this award-winning business tick, so we took a few minutes to talk with James, the owner of Advanced Computing.
To kick off our conversation, we asked James about what makes Advanced Computing unique compared to the many other computer IT services in Illinois. James told us that what sets them apart is their commitment to service and to helping people as much as they can. In their 19 years of business, they've done everything they can to help as much as possible, and they always communicate on their clients' level instead of using "geek speak."
We also asked James about the Advanced Computing mission and how they work to make the world a better place. James shared with us that they are a small vog in the wheel making the world a better place by helping their customers as much as they can. He told us that their mission statement is to provide:
"Friendly, prompt service at a reasonable price."
Building Success by Doing Everything Possible to Help Their Customers
James credits Advanced Computing's strong online reputation to the fact that they are dedicated to doing everything they can to help their customers, and he told us that they only occasionally ask for reviews on Google.
Outside of building a powerful online reputation, Advanced Computing has grown through some digital marketing but mainly word of mouth, which comes from their commitment to keeping their customers happy.
There are many other computer IT services looking to grow their business and build their online reputation. Here's James's expert advice for them:
"Try to help your customers as much as you can. Don't abandon them, especially the older people. They tend to need more help and personalized services."
---
Congratulations to Advanced Computing for being a 2019 Top Rated Local award winner, and thank you so much, James, for taking the time to speak with us!
We highly recommend Advanced Computing in Normal. Visit their website today!