Top Rated Local® is pleased to announce that Dynamo Electric LLC is a 2019 award winner for electricians in Maryland!
If you're looking for an electrician who will make your electrical needs their top priority, look no further than Dynamo Electric LLC.
Dynamo Electric LLC has received dozens of reviews with an average rating of 4.75 stars, earning them a tremendous Rating Score™ of 95.45 and a 2019 Top Rated Local award for ranking among the top 10 electricians in all of Maryland!
Here's just one of the many five-star reviews that got them there:
"I used Dynamo Electric services over 10 years ago. Kenny Daniels, the owner, had done an excellent job then, and I was excited to find the name Dynamo Electric when in need of an electrician again. The electricians, Sean and Kevin, were prompt, courteous, knowledgeable and did a fantastic job. It's what I have come to know and expect from Dynamo Electric. I would highly recommend and use their services again!" – Demetrios K.
Not Your Average Electrical Company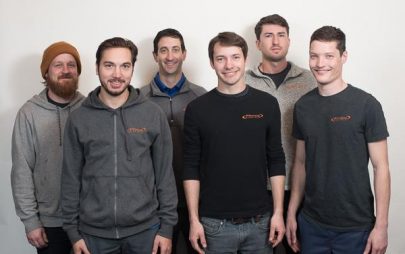 We wanted to learn what makes this award-winning business tick, so we took a few minutes to talk with Kenny Daniels, the owner of Dynamo Electric LLC.
To kick off our conversation, we asked Kenny about what makes Dynamo Electric LLC unique compared to the many other electricians in Maryland. Kenny told us:
"We're going to follow through and make sure the job is complete and you're happy. There are no games. For most jobs, I try to get pricing out and stick with that pricing. I'm not going to give a low bid on jobs and then charge more once we find out everything that's involved. My crew has been doing this for a long time as well, has a lot of expertise and provides great customer service."
Kenny went on to tell us that he started Dynamo Electric in 2004 and that he got started after graduating from high school when he was offered training and a job from his friend's dad, who was an electrician.
We also asked Kenny about the Dynamo Electric LLC mission and how they work to make the world a better place. Kenny shared with us that, above all, their goal is to generate happy customers.
Kenny added that Dynamo Electric likes to work for nonprofit organizations and give back to local churches and other nonprofits by offering special pricing for their electrical maintenance needs.
Building Success Through Customer Service
Kenny credits Dynamo Electric LLC's strong online reputation to their commitment to customer service:
"We are very customer-service based. We always are going the extra mile to make things right. Some jobs go easier than others. Sometimes, things don't go the right way, and even if it's not our fault, we do everything we can to make things go smoothly. Communication is also extremely important, and getting back to customers in a timely fashion. This is very important to customers, and we get a lot of feedback about how responsive we are."
Outside of building a powerful online reputation, Dynamo Electric LLC has grown from the leads generated on NextDoor, but most of their business comes from word of mouth.
There are many business owners looking to grow their business and build their online reputation. Here's Kenny's expert advice for them:
"It's a roller coaster ride; there are good and bad days. You have to keep working at things and changing things."
---
Congratulations to Dynamo Electric LLC for being a 2019 Top Rated Local award winner, and thank you so much, Kenny, for taking the time to speak with us!
We highly recommend Dynamo Electric LLC in Towson. Visit their website today!