Kim & Cam's Taekwondo Academy is the premier location for Taekwondo, Martial Arts, and Self Defense in Parker, Colo., which is highlighted by multiple awards.
Top Rated Local® is pleased to highlight Kim & Cam's Taekwondo Academy with yet another award to add to their list of accolades: The #9 Top Rated Local® Martial Arts Business in Colorado, based on their excellent Rating Score™.
Striving for personal achievement through focus and fitness for the students, Owner and Head Instructor Cam Weber ensures his academy meets his standards of excellence by personally teaching classes and other instructors. This establishes a consistent experience for all students, no matter who is teaching.
The co-namesake for the Taekwondo Academy, Kim, is Master Cam's original instructor. Kim has taught Cam since he was 6-years-old. This instruction has led Cam to victory at two national championships.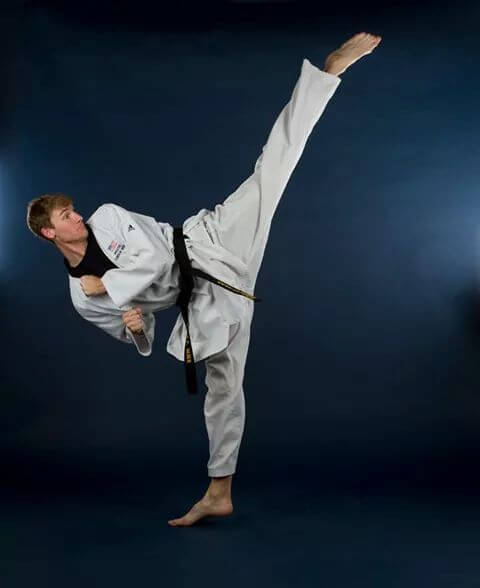 Cam has also trained in Korea, so he has unique experiences to bring back to Colorado and share with his students.
It was nice chatting with Cam about the Taekwondo Academy and how they've earned themselves such a positive reputation in the community.
"I love helping people become the best version of themselves," said Cam.
The motto at this premier martial arts school is 100% Effort!
Cam and the rest of the team encourages each student to give all of their effort both inside and out of the dojang, striving to create champions in the Martial Art of Taekwondo, sport, and life, according to their website.
It seems that Cam's mission is true for the students at the Academy and in the community. The Rating Score™ is compiled from their 70+ reviews online, in addition to some other factors. The best part is, Kim & Cam's Taekwondo Academy averages 5 stars in all 70+ reviews — an amazing accomplishment!
Here are some of our favorite reviews:
"My daughter has been going to this place for 3 months now and she LOVES it. She is what would be defined as a "spirited child" and has had a very hard time trying activities and liking them enough to stick with them. She asks every day if she can go to taekwondo and when she is in Master Cam's class she has a steadily built focus and respect that she desperately needed. I can't recommend this place enough!" – Breanne, May 2018, Facebook

"One of THE best Taekwondo schools in Parker, and the greater Denver area, and indeed the state of Colorado. Especially for competitive Taekwondo training. Master Cam is dedicated, talented and totally committed to improving the skills, capability and mindset through training at the school as well as joint training sessions with other competitive schools. Our son competed at the AAU Nationals thanks to the training at KC TKD. Although it is a competition focused school, it is a fun, family oriented school for the entire family. I would highly recommend this school." – Rahul, August 2018, Google
Our team asked Master Cam about his secret to such a strong online reputation. His answer was simple.
"We provide outstanding instruction and service," said Cam, "When somebody tells us about a great experience they've had with the academy, I simply ask them to leave a review. Also, if someone sends a nice email to us, I shoot them back some links for where they can leave reviews."
It is pretty simple indeed. Cam puts in the hard work to make sure people have a positive experience with the Academy. Then, he asks people to leave a review when they share their happiness.
We're proud to recommend Kim & Cam's Taekwondo Academy as a Top Rated Local® Martial Arts Business in Colorado. Congratulations!
Click here to see the full list of award winners for Martial Arts Businesses in Colorado.