Top Rated Local® is pleased to announce that Burke Emergency Restoration is the number one restoration company in all of New Hampshire for 2019!
From fire damage restoration to mold remediation, Burke Emergency Restoration in Manchester has what it takes to bring damaged property back to life.
Burke Emergency Restoration has received dozens of reviews on three verified sites with an average rating of 4.88 stars, earning them a tremendous Rating Score™ of 94.81 and a 2019 Top Rated Local award for being ranked the number one restoration company in all of New Hampshire!
Here's just one of their many five-star reviews:
"Scott at Burke ER has been amazing at helping me with my kitchen! Back in May, we had a problem with the furnace and the kitchen flooding! Scott came the very next day and assessed the situation calmly and kindly! We live in a historic, old house, and even though the kitchen is not the oldest part, it is still very special to us. Scott and his team make sure to explain every step of the details they were taking care of, and he told me about things to expect. During this time, when I lost my entire kitchen — ceiling, floors, walls, cabinets and counters. Scott has been a calm kind voice of explanation and a great prompt, knowledgeable, tidy restoration crew chief!" – Lisa P.
Not Your Average Restoration Company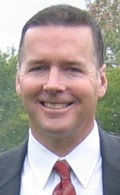 We wanted to know what makes New Hampshire's number one restoration company so special, so we took a few minutes to talk with the owner, John.
The first question we had for John was what makes Burke Emergency Restoration unique compared to their competition in New Hampshire. Here's what he had to say:
"We take care of people, and our history speaks for itself. Our reviews are a perfect indicator of what someone will expect when dealing with my company! We approach things differently than our competitors. We train our field people so they can run a job in its entirety. This includes the ability to make decisions on the job site. We always have a decision-maker on-site, and that's why training is of the utmost importance!"
John went on to say:
"We are in an industry where there are a lot of competitors, which means that we need to do a better job so that we can stand out. We are a family-owned business. My son works here, my wife works here, and we are deep in the community! Relationship building is a huge thing here."
We also asked John about Burke Emergency Restoration's mission and how they work to make the world a better place. John told us:
"Our mission is to provide top-notch service and make sure that we have happy customers! We want to leave clean work sites, to keep open lines of communication and to ensure we are doing things correctly the first time and are providing the highest quality of service possible!"
John told us that they give back by giving to the book bank and by volunteering at a local soup kitchen.
Building Success With Happy Customers
When we asked John what their secret is to such a strong online reputation at Burke Emergency Restoration, he said:
"We drill it into everyone that the most important thing to have is a happy customer. We go out of our way to go above and beyond on every call. We treat clients with respect and empathy. We are here to take care of the people!"
Every business owner wants to grow their business and build their online reputation the way Burke Emergency Restoration has. Here's John's advice for them:
"Take care of your customers! If you do not do quality work, it will come back to bite you! Invest in people, the right equipment and training, and above all else, do whatever it takes to have a satisfied customer! Remember, we are a service business!"
John ended our conversation on this note:
"Thank you to the community for allowing us to serve you! I appreciate my staff for everything you all do!"
---
Congratulations to the team at Burke Emergency Restoration for being a 2019 Top Rated Local award winner, and thank you so much, John, for taking the time to speak with us!
We highly recommend Burke Emergency Restoration in Manchester. Visit their website today!