Top Rated Local® is pleased to announce that H2Oasis Window Cleaning LLC is a 2019 award winner for window cleaning companies in Idaho!
When you want professional window cleaning services in Caldwell, you want H2Oasis Window Cleaning LLC.
H2Oasis Window Cleaning LLC has received dozens of reviews with an average rating of 4.92 stars, earning it a wonderful Rating Score™ of 96.24 and a 2019 Top Rated Local award for ranking among the top five window cleaning companies in all of Idaho!
Here's just one of its many five-star reviews:
"What a fantastic company! They are focused on providing professional service while being friendly and efficient. My windows look amazing! I got home after dark, so it wasn't easy to see the results, but now that the sun is rising, I can appreciate your excellent work! Thank you so much for helping us appreciate the beauty of our home! If you are considering a professional window cleaner, I would highly recommend H2Oasis Window Cleaning. They do gutters, too!" – Misty M.
Not Your Average Window Cleaning Company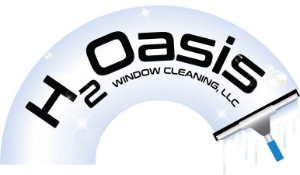 We wanted to learn all about H2Oasis Window Cleaning LLC and its impressive online reputation, so we took a few minutes to talk with the owner, Cashen Smith.
The first question we had for Cashen was what is it that sets H2Oasis Window Cleaning LLC apart from its competition in Idaho. Here's Cashen's response:
"For me, it's about being grateful for the things that the customers open up to me with. There is no customer or job that's too small for me. It's all about going above and beyond for each individual job, and I get personal with the job and make strong bonds with my clients."
We also wanted to know what their mission is at H2Oasis Window Cleaning LLC and how they work to make the world a better place. Here's what Cashen had to say:
"I really focus on what the client wants, and if I say I'm going to do something, I'm going to do it fully. I always take care of the customer and make them feel valued and appreciated."
Building Success by Building Customer Relationships
Cashen attributes H2Oasis Window Cleaning LLC's strong online reputation to his commitment to building relationships with his customers:
"I'm not just there to clean windows. I'm there to connect with the client and go above and beyond as much as possible."
Cashen went on to say:
"It's really important to respond to the reviews and make sure that the customers know they are being heard."
Outside of building a powerful online reputation, H2Oasis Window Cleaning LLC has gotten their name out there through door hangers, their website, word of mouth and by sending out thank you cards.
There are so many business owners out there looking to build the kind of online reputation H2Oasis Window Cleaning LLC has. Here's Cashen's expert advice for them:
"Really have that customer rapport. Dedication and hard work are key. Focus on your brand and what you want to provide for people, and execute that goal. Word of mouth can spread like wildfire."
---
Congratulations to the team at H2Oasis Window Cleaning LLC for being a 2019 Top Rated Local award winner, and thank you so much, Cashen, for taking the time to speak with us!
We highly recommend H2Oasis Window Cleaning LLC in Caldwell. Visit their website today!