Top Rated Local® is pleased to announce that Honolulu Plastic Surgery Center is a two-time 2019 award winner in Hawaii!
If you're looking to work with one of the leading plastic surgeons in Honolulu, look no further than Honolulu Plastic Surgery Center.
Honolulu Plastic Surgery Center has received hundreds of reviews on seven verified sites with an average rating of 4.80 stars, earning them a marvelous Rating Score™ of 98.00 and two 2019 Top Rated Local awards for being ranked among the top 100 businesses and the number one plastic surgery center in all of Hawaii!
Here's just one of their many five-star reviews:
"I had been debating for many years if I should have the surgical procedure done. The main reason was that I didn't know who I should trust. Then, I found Dr. Wong from online reviews and decided to see him for a consultation. The impression I got at the first meeting was that Dr. Wong was very patient, experienced and trustworthy. He was also very candid when answering my questions. My instinct told me that I could trust him. He performed the surgery successfully and delivered the results better than I expected. It has been six months since the procedure, and I am really happy with his work. I highly recommend Dr. Wong to anyone who is seeking a plastic surgeon you can trust." – Paul M.
Not Your Average Plastic Surgery Center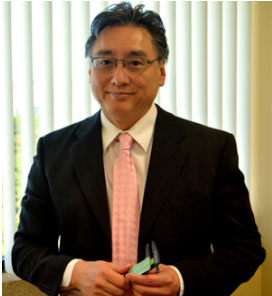 We wanted to learn more about this two-time award winner and how they managed to build such an impressive online reputation, so we took a few minutes to talk with Dr. Randy Wong M.D., the owner of Honolulu Plastic Surgery Center.
The first thing we wanted to know was what makes Honolulu Plastic Surgery Center a one-of-a-kind plastic surgery center in Hawaii. Here's what Dr. Wong had to say:
"Honolulu Plastic Surgery Center is an integrated surgical practice. I have been teaching tai chi for 30 years. The basis for training is energy movement, and I apply those principles in surgery to help patients heal faster. …They are able to go through these intense surgeries without having to take narcotics. I take a holistic approach."
Dr. Wong went on to add:
"We have happier patients. In the mid-90s, I was trained as a western physician under scientific methods. Western science doesn't have all the answers, and so my mind was open to that holistic approach and practice. …My patients know that they are going to have pain, but the mental preparation is the key."
We also asked Dr. Wong what their mission is at Honolulu Plastic Surgery Center and how they work to make the world a better place. Here's his response:
"My goal is to help people change their perspective of their body and mindset by changing their perception of how they look."
Building Success by Focusing on The Mind-Body Connection
Dr. Wong attributes Honolulu Plastic Surgery Center's strong online reputation to the fact that they focus on the mind-body connection:
"It took me half my career to realize that patients who came to me and didn't have all their questions answered ended up not doing as well. They have to be very trusting, and I understood that there was a specific mindset that needed to happen."
Outside of building a powerful online reputation, Honolulu Plastic Surgery Center has gotten their name out there through word of mouth:
"Word of mouth is the strongest asset that we have. People will find us on the website because people don't want to talk about it with other people because they are self contentious. It's about the patient and figuring out what they need and what they want, and helping them find a procedure that will help them. We try to take an honest approach and figure out what is best for the patient."
Every business owner wants to build the kind of online reputation Honolulu Plastic Surgery Center has. When we asked Dr. Wong what advice he has for those business owners, he said:
"Focus on having a client-centric process. It is your customer, and their needs need to be the priority. The most important concept in business is relationships. Everything that follows is just a result of having good relationships. Without those relationships, you have no business."
---
Congratulations to the team at Honolulu Plastic Surgery Center for being a 2019 Top Rated Local award winner, and thank you so much, Dr. Wong, for taking the time to speak with us!
We highly recommend Honolulu Plastic Surgery Center in Honolulu. Visit their website today!