Trim, shave, buzz, shape, and sculpt your 'do to be uniquely yours. The Pinky's Chop Shop team combines decades of experience with a natural flair to give you timeless, striking results. All you gotta do is stop by. Update your look, become a master stylist yourself, or learn techniques — both old and new — to keep you looking your best. We'll see you in our lounge soon.
Recent Review by
John D. on 03-18-2020
"
A very humbling experience . Very cordial and tim
"...
Read More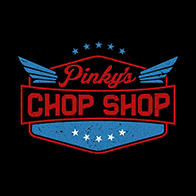 Pinky's Chop Shop
Special Offers