Black Hive Ink is Fayetteville's new premier tattoo studio. Our goal here is to offer the highest quality experience to each one of our customers. With over 30 years of experience combined we recognize the value of our clients and the responsibility that comes with creating beautiful art on their bodies. All our artists have traveled nationally and internationally to gain knowledge and experience from renowned artist. This has only served to enhance their skill...
Recent Review by
Scott H. on 08-16-2019
"
Lalo was very chill yet professional and very acco
"...
Read More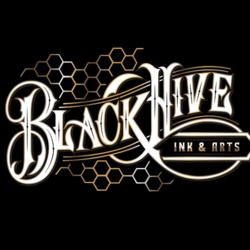 Black Hive Ink and Arts
Special Offers