Receiving the quality results you're paying for often depends on how many channels of communication you need to use to get the job done. With Priority Signs & Graphics, it's just us. Brand your business with confidence, knowing you're working with just one company. We handle everything in-house and leave the contracting work to the other guys. Start to Finish, We've Got You Covered From the very first design idea to the final installation, we...
Recent Review by
Chuck H. on 09-01-2020
"
In business time is money. For any type of sign pr
"...
Read More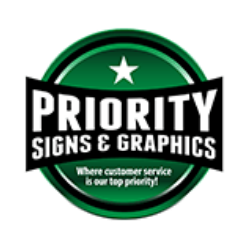 Priority Signs and Graphics
Special Offers