Ben Mandel, DDS, of La Mesa, California, and serving the El Cajon and Spring Valley communities, received his undergraduate degree at the University of California, Berkeley, then started to follow in his father's footsteps toward a Ph.D. in chemistry. Switching disciplines to dentistry, Dr. Mandel resumed studies at New York University College of Dentistry in New York City. After receiving his degree, Dr. Mandel stayed on at NYU, mentoring fellow students as he pursued graduate...
Recent Review by
Roxanne R. on 10-10-2017
"
Hi Dr. Mandel, I was a former patient of yours
"...
Read More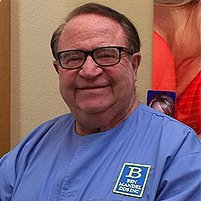 Ben Mandel, DDS
Special Offers