Top Rated Local® is pleased to announce that Fitness Together is a two-time award winner for in 2019.
If you are looking for a fitness center that will work with you as an individual to optimize your fitness journey, look no further than this award-winning company!
Fitness Together has received many overwhelmingly positive reviews across four different verified sites with a perfect average rating of 5.00 stars, earning them an impressive Rating Score™ of 98.00 and a 2019 Top Rated Local award for ranking as one of the top 100 businesses and the number one fitness center in Maryland!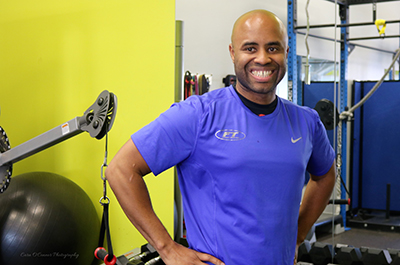 Here's just one of their many five-star reviews:
"Fitness Together is wonderful! The staff is motivating, encouraging, persistent. and knowledgeable. They have assisted my family in reaching our fitness goals and living healthier lifestyles. We have been with them for almost two years, and we plan to continue. The results are amazing, and the trainers are wonderful. Coming to FT has been the perfect experience." – P.M.
It is because of excellent reviews like this that Fitness Together is now able to call themselves a Top Rated Local award winner!
Not Your Average Fitness Center
We were excited to learn all about Fitness Together and how they have gotten where they are today, so we sat down with the owner, Lance Walker.
The first thing we wanted to know was what it is that makes Fitness Together stand apart from its competitors. Lance told us that their main concern is to cater to each individual client. He said that the most important thing for them is that all of the clients receive the one-on-one attention they need.
He went on to tell us about their business mission:
"One client, one trainer, one goal. Everybody as a unique fitness journey, and it is our job to provide a lifestyle that is catered to each person."
Building Success With A Great Team
Fitness Together has earned an incredible reputation, so we were excited to learn about how they have gotten their name out and grown their business. Lance told us that they have focused on getting their name out locally by participating in community events and networking with other small businesses in the area.
There are many businesses out there that are looking to build as impressive a reputation as Fitness Together has managed to. We asked if Lance could share any expert advice with these companies. Here's what he had to say:
"The most important thing is to start with your team. [Pick a team who will] help set you up with a strong foundation and who wants to do well and continue to learn. This helps with the quality the clients are going to receive."

---
Congratulations to Fitness Together for being a 2019 Top Rated Local award winner, and special thanks to Lance for taking the time to speak with us!