An ethical approach to reputation management
Word of mouth has always been one of the main ways small businesses have gotten their name out and grown. While the value of word of mouth is undeniable, online reputation is playing a bigger and more prominent role than ever in how a business is seen by its potential customers.
One of the key functions of your online reputation is offering a presentation of your company, and ideally, giving customers a reason to trust you. Trust plays a huge role in whether or not a potential customer will choose you over any other business. In this day and age, trust is one of the most important things your business can have.
In a 2013 study conducted by the Boston Consulting Group, customers identified authenticity as one of the top qualities that would attract them to a brand, and according to BrightLocal, 88 percent of consumers trust online reviews from other customers just as much as they would recommendations from peers. In other words, a bad reputation, or no reputation, can kill your business.
It is important to navigate the world of online reputation management in a way that is viewed as ethical. Ethics is defined as the moral principles that govern a person's behavior or the conducting of an activity. With that in mind, there are some simple ways to stay on top of your online reputation while acting in a way that is also ethical.
Here are five simple do's and don'ts when it comes to managing your online reputation ethically.
Don't
Assume your reputation will speak for itself
It's entirely possible that you're the best at what you do, you have incredible employees and your customers have absolutely loved and benefited from your service.
While all of that can be true, if you are not actively monitoring and promoting your online reputation, you will stay practically invisible to a large potential audience. When a potential client first discovers your business, they will be quick to make judgments and buying decisions based on what they find online.
At the end of the day, your reputation isn't going to speak for itself. If you don't showcase a strong online presence, that potential client is just going to turn the other way. One easy and ethical way to start promoting your business is by asking the people that have loved your service to leave you some feedback online.
Create fake reviews
While this one seems like it should be a no-brainer, fake reviews are actually, sadly, pretty common and definitely unethical.
This one goes two ways — don't create fake negative reviews for a competitor, and don't create fake positive reviews for yourself. This shady tactic is not only unethical, but it's also not legal.
According to The Federal Trade Commission (FTC), online endorsements cannot be misleading, cannot publish fake or unfounded claims, and must disclose any relationship or connection between the reviewer and the company. The cost of violating these guidelines could be steep since the FTC has the legal authority to charge significant fines or even shut down a business.
In one case in 2017, the FTC fined a car dealer in California $3.6 million for encouraging its employees to pose as customers and post fake positive reviews about the company.
Create negative content about your competitors
In a continuation of the last point, keep in mind that creating fake reviews is certainly unethical, and sometimes illegal. It is absolutely not worth risking your business to trash talk the competition.
When it comes to defamation and libel, the traditional rules apply to online content, which means that leaving fake negative comments for a competing business is likely going to get you into way more trouble than it's worth.
If you want to do something that is actually beneficial to your business, take a look through your competitors' actual negative reviews and see if the ways they are failing are things that your company can excel in. For example, if their customers have commented about their cold and unwelcoming waiting room, you can really stand out by offering a comfortable and fun space for your clients to hang out in!
By monitoring actual feedback instead of inventing fake feedback, you might end up learning something valuable about what your potential customers are looking for.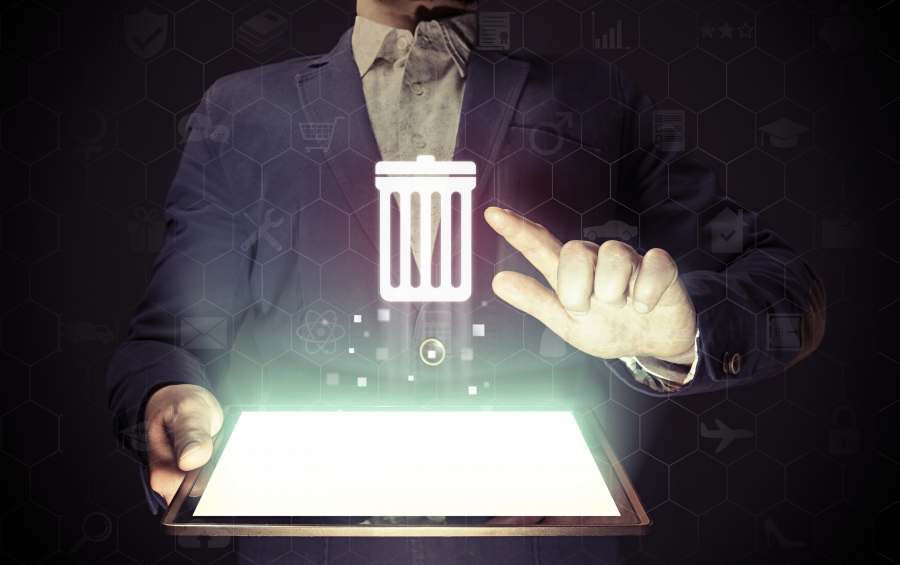 Spam
Spamming, or 'spamdexing' the internet, with lackluster or false content can have an effect on search results and your ranking in them, and is definitely an unethical practice.
There are many ways to create content spam or link spam, many of which are deceptive. Algorithms are used by the major search engines in order to figure out where to rank a website by figuring out what keywords and category the website is relevant to.
Some businesses operate under the idea that any content is good content and will create spam content in the form of articles or blogs that, to a reader, will look like garbage, but to an algorithm, might be full of keywords that might boost the website's standing.
Try to erase the past
There is a false notion out there that managing your online reputation means getting rid of the mistakes or criticisms your business has run into, and instead, showing the public a flawless and perfected version of your business.
While you do want to highlight the good, it's unethical to simply pretend the bad doesn't exist, or to try and hide it from the world. Besides, the 'delete' button isn't going to wipe you or your mistakes from people's memories.
Do:
Practice transparency
Trust is everything for small business, and one simple way to build trust is to offer transparency to your audience. By offering transparency in your business, you are showing your clients that your business is open, honest and worth trusting.
One study found that 94 percent of consumers are likely to be loyal to a brand that offers transparency. If you are willing to be upfront about your practices, you are that much more likely to gain bought-in, loyal customers. If you can't offer it, potential customers can all too easily continue their search until they find a company they are happy to place their trust in.
Establish your business's core values
This is one simple way to show your audience the kinds of things that are important to you as a company. It can also help to make sure your employees are aware of the kind of business you are, and how to act according to the values you establish.
When your employees and your potential clients understand what you stand for, it helps them to decide if you are worth investing time and money in.
Learn from your mistakes, and from the mistakes of others
Accepting feedback and doing something about it is a responsible and professional way to handle your business. Customers will take notice that you care about their experience and are not too proud to learn and grow.
In some cases, making a change after receiving negative feedback will make you and your business look even better than if nothing had been wrong in the first place!
People respect someone who can learn and change, and customers certainly want to feel heard, appreciated and valued. You can also learn from the mistakes of your competitors by seeing where they are falling behind in reviews and focusing on being great in those areas.
Publish valuable content
Content marketing is one of the best ways to add value to your business. By creating content, you are able to share information with your clients and become known as an expert in your field.
When you share quality content, you make it clear that you are knowledgeable, useful and worth following. The things you share are able to help you connect with your audience, establishing a relationship based on trust and familiarity. If you want to be seen and remain relevant, you need to participate in content marketing.
Stay active
Keep in mind that consistency is key when it comes to marketing your business and keeping up with your reputation. Maintain a schedule when it comes to posting content, checking your reviews and responding to your reviews.
Again, this links to trustworthiness. Show your audience that their time matters by showing them consistency and excellence in all you do.
---
Start building a strong reputation the ethical way by becoming a Top Rated Local® business today. And, learn how Marketing 360® can help you manage your online reputation like a pro.
Originally published 11/18/19