Top Rated Local® is pleased to announce that Custom Climates HVAC is a 2019 award winner for HVAC companies in New Hampshire!
From air duct cleaning and HVAC maintenance to emergency services, Custom Climates HVAC has what it takes to meet your heating and cooling needs in Auburn.
Custom Climates HVAC has received dozens of reviews with an average rating of 4.74 stars, earning them a tremendous Rating Score™ of 97.36 and a 2019 Top Rated Local award for ranking among the top five HVAC companies in all of New Hampshire!
Here's just one of the many five-star reviews that got them there:
"Everyone was very friendly and professional. [I] would recommend them to anyone. They explained the system really well and got everything done very efficiently. Also, they were perfectly fine with my dogs following them around and trying to get attention." – Elizabeth B.
Not Your Average HVAC Company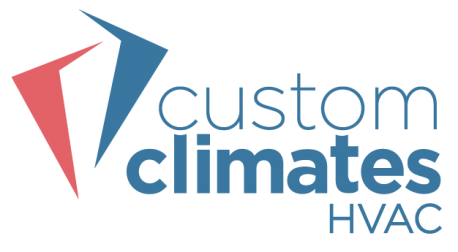 We wanted to learn what makes this award-winning business tick, so we took a few minutes to talk with Pierre Younis, Marketing Manager at Custom Climates HVAC.
To kick off our conversation, we asked Pierre about what it is that makes Custom Climates HVAC unique compared to the many other HVAC companies in New Hampshire. Pierre told us:
"What makes us different is our level of commitment to every single job. No job is too small; no job is too large. When we put our name on something, we see it through, and we make sure to always take care of the customer."
We also asked Pierre about the Custom Climates HVAC mission and how they work to make the world a better place. Here's Pierre's response:
"We see ourselves as problem solvers. Customers reach out to us typically when their equipment goes down or they need a solution for their home. We commit to those individual people. That's important to us because it keeps us connected to people. People create communities, and that's how we stay in touch."
Building Success by Doing Great Work
Pierre credits Custom Climates HVAC's solid online reputation to their commitment to doing great work:
"We do great work. That's the biggest part of having a strong online reputation. People tend to speak their mind, and we know that very well. We do our best on every single job. If people are happy, they will leave a positive review."
Outside of building a powerful online reputation, Custom Climates HVAC has grown by being everywhere people are likely to look:
"We like to be everywhere people are going to look for us, be it online, the radio, coupons, and we like to go to fairs, etc. We love meeting people face to face; that's the best way to build a relationship."
There are many business owners looking to grow their business and build their online reputation. Here's Pierre's expert advice for them:
"Do a good job every single time; take care of your customers. Make sure that, when you leave, the customer is happy…"
---
Congratulations to Custom Climates HVAC for being a 2019 Top Rated Local award winner, and thank you so much, Pierre, for taking the time to speak with us!
We highly recommend Custom Climates HVAC in Auburn. Visit their website today!