Ellmann & Ellmann, P.C. represents clients facing criminal and DUI offenses in Castle Rock and the surrounding areas.
At Top Rated Local®, we're proud to announce that Ellmann & Ellmann, P.C. is Colorado's award-winning law firm.
Whether clients are facing a DUI, probation violation, theft or another criminal offense, Ellmann & Ellmann, P.C. is the law firm to turn to. In addition to criminal offenses and DUIs, Ellmann & Ellmann, P.C. also offers its services for cases involving family law and estate planning.
Ellmann & Ellmann, P.C. understands the urgency in every legal matter, and they have made themselves available 24/7 to their clients. They offer experience in all matters, and they provide personalized legal representation for every case.
Ellmann & Ellmann, P.C. has an astounding reputation, and much of that reputation has been built through their many positive reviews. Here's just one example:
"I can't tell you how much my family and I appreciate Kevin. I was a walk-in appointment in desperate need of advice. Kevin was extremely professional and provided that much-needed guidance. My hope is not to need an attorney in future. If I do, I will be reaching out to Ellmann & Ellmann." – Kurt P
So, what's the secret to success for Ellmann & Ellmann, P.C.? We sat down with President Kevin Ellmann to find out.
What is your secret to such a strong online reputation?
We always provide the highest quality of service for our clients, hands down. We understand that, when our clients come to us, it's a very stressful time and they are dealing with complicated issues. They need us, and we are dedicated to helping them.
Because we rely on our reputation to generate the vast majority of our leads, we make it a point to always provide the absolute best service for our clients.
What makes you different? In other words, if you had one minute to sell somebody on why they should choose you, what would you say?
I worked as a Senior Deputy District Attorney for eight years, and in that time, I gained a lot of invaluable experience. When it comes to the specific cases we take on, I've seen everything.
We understand the urgency our clients are facing, and we answer the phone 24 hours a day, seven days a week. Best of all, it's usually me or one of our two other attorneys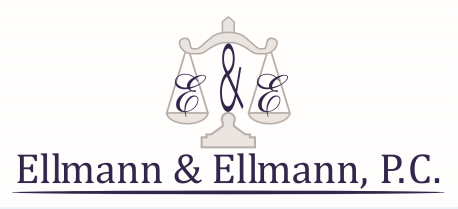 answering the phone. Unlike other law firms, we don't go through a call answering service. Instead, you'll always get someone who is extremely knowledgeable, no matter who answers the phone.
I am AVVO 10.0 rated; I was just named to the 2018 edition of Best Lawyers in America; I was the 2014 recipient of the Douglas/Elbert Bar Association Professionalism Award; and I was the President of the Douglas County Chapter of the Colorado Criminal Defense Bar from 2007 through August 2018.
Above all else, we focus on honesty and integrity. We'll never blow smoke. Before making any promises or setting unfair expectations, we take the time to find the correct information and answers.
Why do you do what you do? In other words, what is your mission and/or how do you attempt to make the world a better place?
I want to protect people's rights and fight to make sure that the proper processes are always followed. My team is always honest, and we'll always do our due diligence about a case before we make any bold statements about the potential outcome.
In short, we truly care about each and every one of our clients, and we want to help them through what may be one of the toughest times of their life.
Outside of building a strong online reputation, what else do you do to market and grow your business?
Our growth is mostly because of our organic rankings and word of mouth from our clients. Although we've worked with a few different marketing firms in the past, we haven't seen the kind of results we anticipated. When you check out our website, you'll find all kinds of unique and informative content. We believe this is important because, in our experience, the best clients are the ones that do their research and take the time to find the right attorney. Trust is the key to driving the best clients!
What advice do you have for other businesses trying to build a strong online reputation and grow their business?
Care about your clients, and always do what's professional and right for your clients! "They don't care how much you know until they know how much you care!"

---
From all of us at Top Rated Local, we'd like to say congratulations to Ellmann & Ellmann, P.C. for being the 2018 Top Rated Local award winner for law firms in Colorado.