Top Rated Local® is pleased to announce that Straight Line Yard Care is an award winner for lawn care companies in 2019.
If you are looking for a lawn care company that will turn your lawn into the envy of the neighborhood, look no further than this award-winning company!
Straight Line Yard Care has received many overwhelmingly positive reviews across three different verified sites with an average rating of 4.93 stars, earning them an impressive Rating Score™ of 95.25 and a 2019 Top Rated Local award for ranking as one of the top three lawn care companies in Idaho!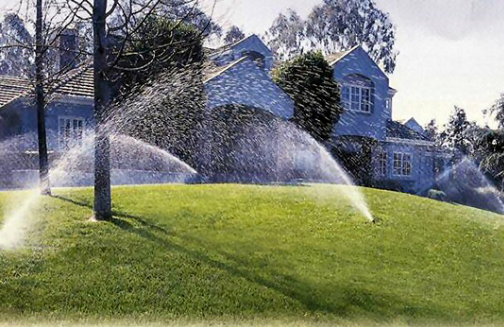 Here's just one of their many five-star reviews:
"Awesome!! We could not be any happier. They explained everything to us and offered a very reasonable price. We called other companies to come out and give us a bid, and they did not show up. I'm so glad they didn't, because we found Straight Line Yard Care. Thank you so much, Straight Line Yard Care!!!!!" – G.H.
It is because of excellent reviews like this that Straight Line Yard Care is now able to call themselves a Top Rated Local award winner!
Not Your Average Lawn Care Company
We were excited to learn all about Straight Line Yard Care and how they have gotten where they are today, so we sat down with the owner, Corbet Peebles.
The first thing we wanted to know was what it is that makes Straight Line Yard Care stand apart from its competitors. Corbet told us:
"We offer top customer service. We make sure we can respond to customer requests pretty quickly, and that's not always the case in our business. We hire enough people and keep them busy so that we can keep them on board year-round…I grew up in the area; we hire a lot of kids from local schools in the area."
Building Success As A Local Business
Straight Line Yard Care has earned a fantastic reputation, so we asked Corbet how they have managed to grow their business and get such great reviews. He told us that their reputation leads to the reviews, saying:
"We try to be good and quick, show up when we say we will, and do a quality job. If there's a problem, we try to resolve it."
In addition to building the kind of online reputation that any small business would envy, Straight Line Yard Care has spread the word about who they are and what they do by staying involved in the community, where they hire local kids, and do sponsorships and donations. Corbet said:
"Word of mouth is really our number one. We're involved with schools and organizations, and people see we're willing to help there, so they tend to look to us first as a local business."
There are many businesses out there that are looking to build as impressive a reputation as Straight Line Yard Care has managed to. We asked if Corbet could share any expert advice with these companies. Here's what he had to say:
"Customer service is the name of the game. Know your business."
---
Congratulations to Straight Line Yard Care for being a 2019 Top Rated Local award winner, and special thanks to Corbet for taking the time to speak with us!